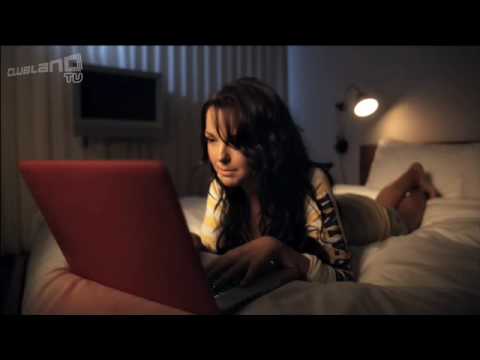 3 Beat Red, prepares to unleash, Skyla. 'Ayo Technology' the follow up to her debut single 'Summer Love' (with the Beat Players) which became an instant dancefloor smash and was followed by her huge Clubland-esque take on the High School Musical classic 'Breaking Free'.
Skyla a.k.a. Lucy Batty is one talented individual. The young singer / songwriter was an accomplished pianist by the age of 8 and write her first song aged 12. 2009 has been a big year for Skyla and in 2010 she looks set to become a massive pop star. In a short space of time, she's become the brightest new face of Clubland, the hugely influential dance music and clubbing brand. She consistently wowed fans at Clubland Live events in Majorca and Ibiza over the summer.
'Ayo Technology' Skyla looks set to have her biggest success to date. The track is pumping for the dance floors without losing any of the melody and hooks she's synonymous with. Lyrically, Skyla shows her connection to modern life as she dreams of meeting her perfect man in the flesh, instead of through social networks and virtual reality!
The video for 'Ayo Technology' shows why Skyla has achieved immediate 'pin up' status among the Clubland masses. Undeniably sexy and with a stunning look, she surfs the internet, before hitting the beach for some real life surfing. She flirts in the sunshine with the muscular surfers on the beach, even entering into the surf herself as she tries to connect face to face with that one special guy. The millions of young clubbers that hit the beaches and dance floors at holiday destinations everywhere, will have this one endlessly on repeat.
Following in the footsteps of artists such as Cascada, and with a talent, voice and look that is gaining her a fanatical following, Skyla is on her way to big things!
Ayo Technology will be available to download from October 12th at all good download stores…