It's OFFICIAL!! DnB darlings Sigma have smashed their way straight to the top of the UK Official Chart with their latest single "Nobody To Love".
The track is the third biggest selling single of 2014 so far with 121,000 copies bought in the first week of release. Sigma beat The Vamps and Aloe Blacc to take the top spot.
Cam & Joe popped in to the Official Charts office to pick up their award and gave them the inside info on what's next for team Sigma: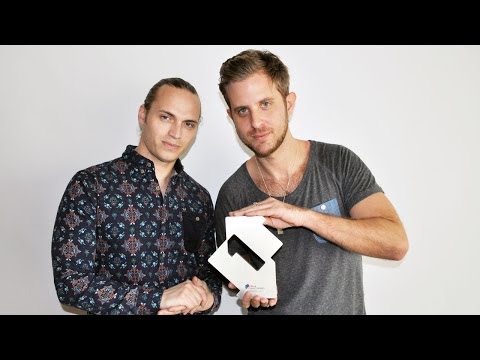 It couldn't have happened to a nicer pair of bass heads! After leaving the BBC Radio 1 studios – where they'd been chatting with Jameela Jamil – the guys hooked up with the label and promo team, management, friends, girlfriends and family (big up the Mums and Dads!!) and celebrated into the small hours.
Ouch!
If you still don't have a copy you can grab the single on iTunes, Beatport and all reputable online stores 😉
If you're one of the few people in the country who hasn't seen the video you can have a look here: