Duck Sauce throw another barber shop party with a 'Short Cuts' video made for their infectious new single "It's You'" – a live remix crafted by 2009 DMC World champion DJ Shiftee.
In the fifth episode of 'Short Cuts',  A-Trak's YouTube series, DJ Shiftee takes control of his highly-coveted all-gold Technics to drop a perfect chop-up of "It's You".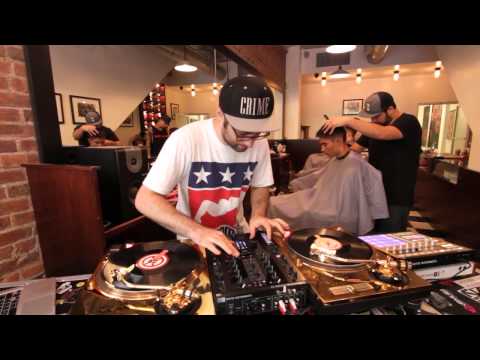 The official video for "It's You" has amassed over 3 million views on YouTube and been nominated for Best Visual Effects at the MTV Awards 2013.
Duck Sauce, the Grammy-nominated duo consisting of Fool's Gold boss A-Trak and house legend Armand Van Helden, burst onto this summer's music scene with their catchy single "It's You" and a hair-raising video by acclaimed director Philip Andelman. Their debut studio album, Quack looks set to push the boundaries of house music and sampling to create an absurdly visual listening experience, interwoven with skits, scratching and irresistible loops.
Expect nothing but more mayhem from this pair of New York prankster pioneers.
Download your copy of "It's You" here.